This store is based in Australia. Price includes postage and handling Australia wide.
For a brick and mortar store near you go to our Stockists page.
To order online select one of the following or order below.
Created To Be Box Set
00007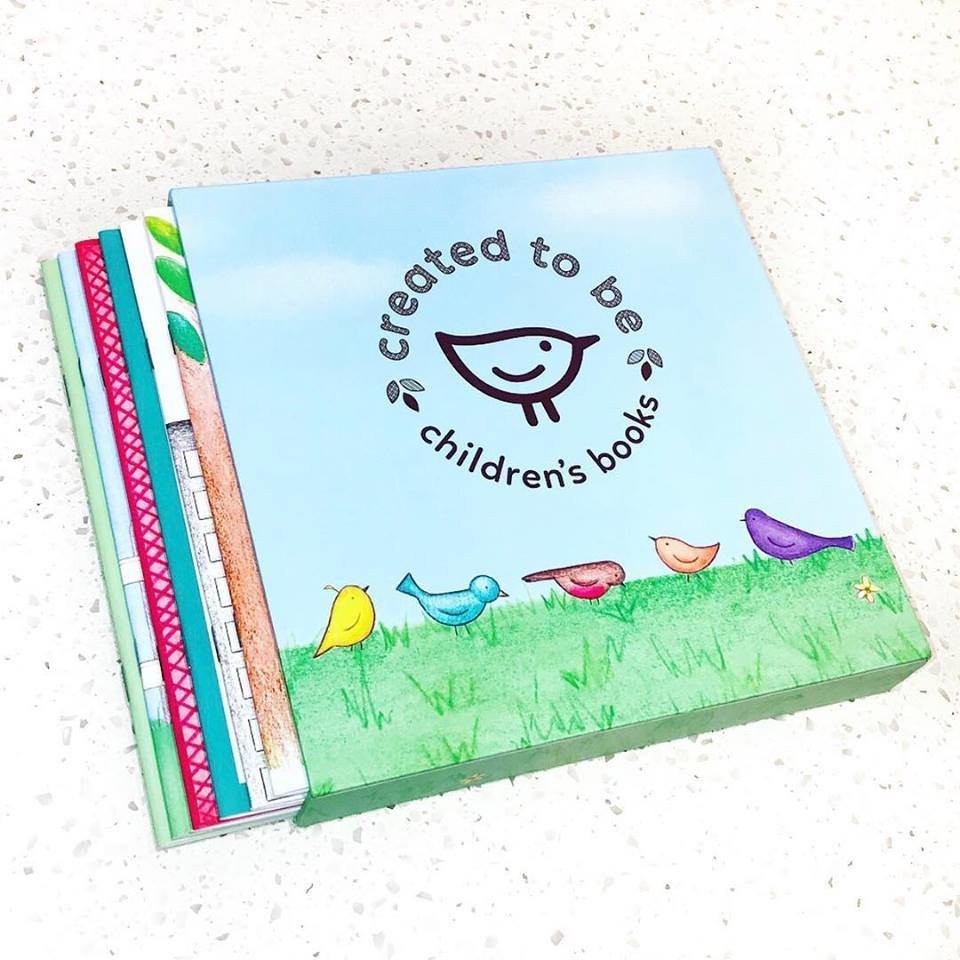 Our Created To Be Box set includes 6 inspirational children's books in a sturdy box to keep your set safely together and easy to get off the shelf. The perfect gift for precious little ones.
Box Set includes:

A Beautiful Girl - a book to inspire little to girls to shine the beauty within.
A Hero Is - a book to inspire little boys to be everyday heroes.
The Garden In My Heart - a book about sowing and reaping.
What Love Looks Like - a book about how we give and receive love.
Sooty & Snow - a book about boundaries and an adventurous chicken.
Wilbur the Woolly - a book about trusting the good shepherd.
ADD Rainbow Moments for the complete 7 book set! Only $10 extra.
+ Rainbow Moments
Rainbow Moments book (10)